Presenting you the Mere Hussain Tujhe Salaam MP3 Download in the beautiful voice of Zohaib Ashrafi. Play online or download Mere Hussain Tujhe Salaam Manqabat in MP3 (Audio) for free. On this page you will also get Mere Hussain Tujhe Salaam Manqabat Lyrics In Urdu And Hindi.
Zohaib Ashrafi's Mere Hussain Tujhe Salaam is one of the best audio Manqabat, which you can download at 320kbps by clicking the download button.
Mere Hussain Tujhe Salaam Manqabat Lyrics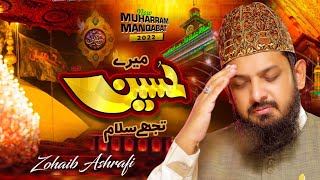 Lyrics Not Available
About Zohaib Ashrafi
Zohaib Ashrafi MP3 Naats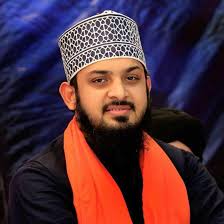 Zohaib Ashrafi is one of the famous young Naat Khawan of 2020. He recites many naats with a sweet voice for his audience. He appears in many TV shows but he loved it when performing in the ARY TV show 'Shan E Meraj' 2019 where he recites naat 'Wo Jiske Liye Mehfil E Konain'. He is very much well-known in young peoples. May Allah gives him more life for the contribution to the Naat Khawani.
Listen online or download the huge collection of latest MP3 naats in the superb vocals of Zohaib Ashrafi
More Naats By Zohaib Ashrafi