Presenting you the Durood Sharif MP3 Download in the beautiful voice of Zayd Bin Umar. Play online or download Durood Sharif Naat in MP3 (Audio) for free. On this page you will also get Durood Sharif Naat Lyrics In Urdu And Hindi.
Zayd Bin Umar's Durood Sharif is one of the best audio Naat, which you can download at 320kbps by clicking the download button.
Durood Sharif Naat Lyrics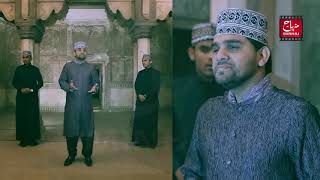 Allah humma salle ala syed e na wa maulana muhammadin
Wa ala aali hi wa ashabhi hee wabarak wasallam.
Saray parho darood aaj Srakar aa gaye
Duniya tay do jahan'an day mukhtar aa gaye.
Allahumma salli ala seyyidina wa molana mohammadin
Ki kee na kita yaar nay eik yaar wastay
Rab mehfilan sajayan nay Sarkar wastay.
Allahumma salli ala seyidina wa mulana muhammadin
Dil yaad liye banaya ae, tareef laye zubaan
Akhiyan banaiyan sohnay day deedar vaaste.
Allahumma salli ala sayyidina va moula na muhammadin
Sadqa Nabi di aal da, bakhshay Khuda shifa
Mango dua'wan meray jay bimar wastaay.
Allah huma salay ala sayedina wa moula na mohamadin
Guzray Niyazi zindagi sohnay day ishq which
Naatan main parhda rahwan mithal manthar westay.
Allah huma sali allah sayyedina wa molana muhamadin
Va ala aali hee wa ashabihi wa barak wasalim.
Milad Raza Qadri
About Zayd Bin Umar
Listen online or dowload Huge collection of beautiful Naats, Qawwalies, Nohay, Manqabat and Nohay in the superb vocals of Zayd Bin Umar
More Naats By Zayd Bin Umar