Saunadi Saunadi MP3 Download
Saunadi Saunadi MP3 Nasheed By Hadi Faour
Listen online or download this beautiful Nasheed sharif in the beautiful voice of Hadi Faour.
Saunadi Saunadi is a Nasheed recited by Hadi Faour. Listen this Nasheed online or download in MP3 format from thenaatsharif.com
Saunadi Saunadi is one of the best MP3 Nasheed by Hadi Faour.
Saunadi Saunadi Mp3 Download By Hadi Faour | Ahwarun Ahwarun
Saunadi Saunadi MP3 Download
To Download Saunadi Saunadi in MP3 format, please click on the below image.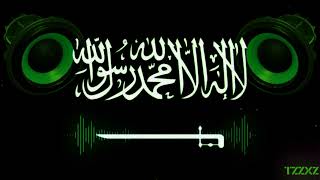 Saunadi Saunadi Lyrics
انا ثائر انا ثائر
والخط حسيني
سأثور بوجه ظالم
واجاهد مثل القاسم
سأنادي سأنادي مابين الناس
بجهادي بـجهادي و لهيب حماسي
ان افضح كيد الخاشم
لا نخضع لا نخضع لعدو جائر
لن نركع لن تركع الا للقادر
فانا من نسل مقاوم
احرار احرار والعالم يشهد
ثوار ثوار من جند محمد
لظالم لست اسالم
بدمای بدمای احیا دنیاه
واباء و اباء خلد ذكراه
و هب الاجيال عزائم*
واجاهد مثل القاسم
والخط حسيني
والخط حسيني
Popular Tags
Saunadi Saunadi Mp3 Download
Download Saunadi Saunadi in Mp3
Hadi Faour Mp3 Nasheeds
Download Hadi Faour Mp3 Nasheed "Saunadi Saunadi"