Presenting you the Bhar Do Jholi Meri MP3 Download in the beautiful voice of Aqsa Abdul Haq. Play online or download Bhar Do Jholi Meri Qawwali in MP3 (Audio) for free. On this page you will also get Bhar Do Jholi Meri Qawwali Lyrics In Urdu And Hindi.
Aqsa Abdul Haq's Bhar Do Jholi Meri is one of the best audio Qawwali, which you can download at 320kbps by clicking the download button.
Bhar Do Jholi Meri Qawwali Lyrics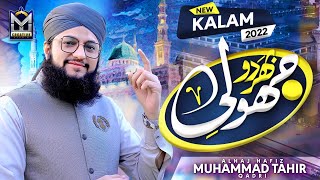 Lyrics Not Available
About Aqsa Abdul Haq
Aqsa Abdul Haq MP3 Naats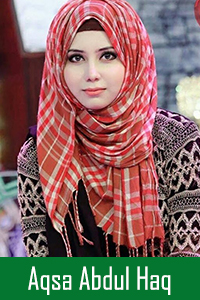 Aqsa Abdul Haq is a new magical sound of the current time. She belongs to the city of lights Karachi Pakistan. Aqsa is reciting naats and hamds since a very tender age of merely 3 years. Her naats a hamds have been widely listened to, appreciated, shared, and reiterated. Aqsa is the youngest of her five siblings. And with the blessings of Allah almighty, she along with all her siblings have been saying naats for a long time. Aqsa Abdul Haq is very much inspired by her brothers and sisters and because of this inspiration at home, she is attracted towards the praising of Prophet Mohammad SAW. She has appeared in many television programs and radio station programs. Aqsa's beautiful and heart touching voice makes her appreciation debit. She says in such a mesmerizing way that no one wants to skip her listening. Among the awards and honors, she has received in a dozen of competitions and programs she says "It's a great blessing that she has been chosen for hamd and naat khawani by ALLAH SWT". She expects no bigger award than this.
Listen online or download the huge collection of latest MP3 naats in the superb vocals of Aqsa Abdul Haq
More Naats By Aqsa Abdul Haq