Saleh Alaa MP3 Download
Saleh Alaa MP3 Naat By Abida Parveen
Listen online or download this beautiful Naat sharif in the beautiful voice of Abida Parveen.
Saleh Alaa is a Naat recited by Abida Parveen. Listen this Naat online or download in MP3 format from thenaatsharif.com
Saleh Alaa is one of the best MP3 Naat by Abida Parveen.
Salle Ala Mp3 Download By Abida Parveen, Armaghan Shahid & Sajid Ali
Song Credits:
PRODUCED BY PANTHER TYRES
VOCAL ARTIST: ABIDA PARVEEN
CONCEPT, WRITTEN & DIRECTED BY ARMAGHAN SHAHID
COMPOSED BY SAJID NAZIR ALI
MUSIC ARRANGED BY AHSAN PARVEZ MEHNDI
D.O.P: RIZWAN SHERAZI (RIZ)
ASSISTANT DIRECTOR: SHAHZAIB ARSHAD
ART DIRECTOR: BILAL AHMAD
Saleh Alaa MP3 Download
To Download Saleh Alaa in MP3 format, please click on the below image.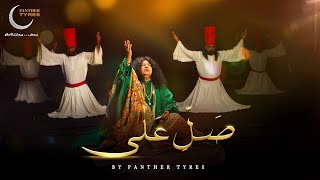 Saleh Alaa Lyrics
Lyrics Not Available
Popular Tags
Saleh Alaa Mp3 Download
Download Saleh Alaa in Mp3
Abida Parveen Mp3 Naats
Download Abida Parveen Mp3 Naat "Saleh Alaa"