Presenting you the Ae Allah Tu Hi Atta MP3 Download in the beautiful voice of Junaid Jamshed. Play online or download Ae Allah Tu Hi Atta Naat in MP3 (Audio) for free. On this page you will also get Ae Allah Tu Hi Atta Naat Lyrics In Urdu And Hindi.
Junaid Jamshed's Ae Allah Tu Hi Atta is one of the best audio Naat, which you can download at 320kbps by clicking the download button.
Ae Allah Tu Hi Atta Naat Lyrics
Lyrics will be published Soon!
About Junaid Jamshed
Junaid Jamshed Naats Mp3 Download 
Are you searching for
Junaid Jamshed Naats Mp3 Download?
Stream online or download
Junaid Jamshed mp3 naats
free from our
site.
 Thenaatsharif presents you
Junaid Jamshed best naats Audio
which you can listen to free from our site. [caption id="" align="aligncenter" width="200"]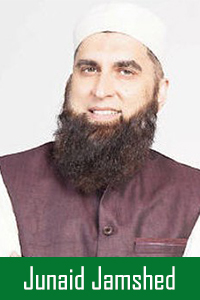 Junaid Jamshed Naats[/caption]
Junaid Jamshed Naats List
Here is the list of
Junaid Jamshed tops naats
which you can listen to for free.
Ilahi Teri Chokhat par.
Muhammed Ka Roza
Mere Nabi Pyare Nabi
Mera Dil Badal De
Tamanna e Dil Rasool'Allah
Teri Rehmat ki Ata
Mohabbat Kya hai
Mujhe Zindagi me ya Rab
Aey Rasool - E - Amin
Badrudduja (Urdu)
Tala Al Badru Alaina
Kamli Wale
Ya Habibi Ya Rasooli
Taufeeq Dey Mujhe
Jeena Hay Jeena Hay
Meetha Meetha
Qasida Burda Shareef
Mein tu Ummati Hon
Kya Haseen Sama Hoga
Duniya Ke Ae Musafir
Khuda Wanda
Hume Akele Chodke
About Junaid Jamshed
Junaid Jamshed needs no introduction at all. He is known to everyone in Pakistan and outside of the country as well. This is all because of the respect and honors Allah SWT has granted to him. Junaid Jamshed was a pure soul. He is no more among us but he has left for us a huge asset that can be calming us for years. He was born in Karachi. He received his early education. Later on, he moved to Lahore for his professional education.
He received his degree in engineering from the prestigious institute UET Lahore. Junaid Jamshed has never been a practicing engineer at all except for a short-term contractual engineer for PAF Pakistan However he appeared professionally as a fashion designer, a singer, and a very few acting projects.
He got famous with his band's vital signs in the late '80s and '90s. One of his very early projects "Dil Dil Pakistan" is still on the lips of every Pakistani. He earned a lot from his singing career at an early age. Later after getting teaching from Spiritual and religious leader Moulana Tariq Jamil, Junaid Jamshed turned from his singing career and started learning about Islam in depth. He visited many countries for preaching Islam. He accepted Tariq Jameel as a great change in his life. He appeared in the ARY show for Ramzan.
After leaving his singing career he started naat khawani, where he released many naat albums each album was a super hit. Besides this, he has a world-spread business under the name J.(DOT) where his dresses and perfumes are loved by everyone. Junaid Jamshed along with his second wife was on a preaching mission to Chitral and Gilgit. While returning back by flight PK661 they both along with many other passengers died on 7 December 2016 when PIA Flight 661 crashed near Havelian. People still love his work and his talent and he will be among prayers forever.
More Naats By Junaid Jamshed