Ya Ilahi MP3 Download
Ya Ilahi MP3 Nasheed By Ishaq Ayubi.
Listen online or download this beautiful Nasheed sharif in the beautiful voice of Ishaq Ayubi.
Ya Ilahi is a Nasheed recited by Ishaq Ayubi. Listen this Nasheed online or download in MP3 format from thenaatsharif.com
Ya Ilahi is one of the best MP3 Nasheed.
Ya Ilahi Nasheed Mp3 Download
To Download Ya Ilahi in 320kbps, please click on the below image.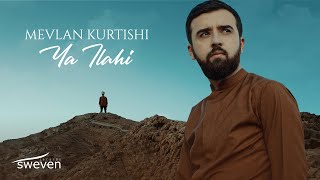 Ya Ilahi Lyrics
Ya ilahi anta rabbi thul jallali wal ikrami
Ya ilahi faa fuanni waa dinnee waa la tat rukni
Ya ilahi anta rabbi thul jallali wal ikrami
Ya ilahi faa fuanni waa dinnee waa la tat rukni
Aah aah aah aah aah
Ya ilahi anta rabbi, kalaktanee minn taraabee
Wa "a" na alaa ahdi ka, wa wa dhik
Adu u ilayka fee kuli haanli
Abu ubi n "i" maati ka alayya
Abu ubi thammbi farham alayya
Fagfirli yaa rabla yag firu zunuba ilaaaa aantala
Ya ilahi anta rabbi thul jallali wal ikrami
Ya ilahi faa fuanni waa dinnee waa la tat rukni
Ya ilahi anta rabbi thul jallali wal ikrami
Ya ilahi faa fuanni waa dinnee waa la tat rukni
Arju ilayka, fala ta kilni
Anta ha yaati wa masiri
Amshee fee sahra, wa "a" na "a" ma
Atlu bul hu daa minnka habibi
Akrim alayya fa "a" na muh thaaj
Fika ra joww too rushdi sabee la
Ila yagfirli ih la ayna ath hab
Fi baa bika ab kitha ji dooni
Ya ilahi anta rabbi thul jallali wal ikrami
Ya ilahi faa fuanni waa dinnee waa la tat rukni
Mata a ta dabar, wa "a" ta fakar
Anaa ha yaa ti, yateeru amaa mee
Waktee koreebun wa "a" na dha eefoon
Yad "u" jawareeh ilayka rabbi
Muflee hu mann nazara ilal
Wajhil mu nowwarja laa lul kammaal
Ya rabba "I" ja al lee ee eeminn hum
Uree du ann aa kul na ma aak
Ya ilahi anta rabbi thul jallali wal ikrami
Ya ilahi faa fuanni waa dinnee waa la tat rukni
Ya ilahi anta rabbi thul jallali wal ikrami
Ya ilahi faa fuanni waa dinnee waa la tat rukni
Popular Tags
Ya Ilahi Mp3 Download
Download Ya Ilahi in Mp3
Ishaq Ayubi Mp3 Nasheeds
Download Ishaq Ayubi Mp3 Nasheed "Ya Ilahi"