Presenting you the Madinay Mein Yeh Hotay Hain MP3 Download in the beautiful voice of Farhan Ali Qadri. Play online or download Madinay Mein Yeh Hotay Hain Naat in MP3 (Audio) for free. On this page you will also get Madinay Mein Yeh Hotay Hain Naat Lyrics In Urdu And Hindi.
Farhan Ali Qadri's Madinay Mein Yeh Hotay Hain is one of the best audio Naat, which you can download at 320kbps by clicking the download button.
Madinay Mein Yeh Hotay Hain Naat Lyrics
Lyrics will be published Soon!
About Farhan Ali Qadri
Farhan Ali Qadri Mp3 Naats Listen online or download this beautiful collection of naat sharif's by Farhan Ali Qadri
About Farhan Ali Qadri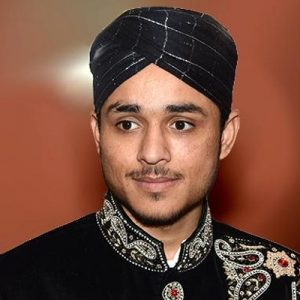 Farhan Ali Qadri (Urdu:فرحان علی قادری) was born on October 1, 1995 in Jacobabad, Pakistan. He gained recognition as a Naat Khawan of Pakistan and recited naats in various languages such as Urdu, Sindhi, Saraiki and Punjabi; he even recited naats in Bengali and English. Farhan grew up in Jacobabad. He belongs to a Baloch family; his father is Fazal Muhammad. Farhan Ali started reciting naats at the age of five; he used to recite naats in his school, Milad. He achieved widespread recognition for his recital of the nasheed "Noor wala aaia hay". He has toured extensively in Pakistan, and performed in other countries including Kuwait, Kingdom of Saudi Arabia and Mauritius. He released several albums, and performed live on various Pakistani television channels. Farhan Ali Qadri has won various awards at national, provincial and district levels. He generally performs 3-6 live concerts (mehfils)
Farhan Ali Qadri Mp3 Naats
Farhan Ali Qadri started reciting Naats in 2009 and instantly got attention of general public due to his sweet high notes. He is one of the few Naat Khawans from Pakistan who has got international fans. Farhan Ali Qadri is the young naat khawan of the time. He started naat khawani in very early age of just eleven years. This 11 year old grabbed the hearts of people and ruled over since now. Love of the Prophet Mohammad SAW is uttered in his sweet voice beautifully. A Little bit about his background: Farhan Ali Qadri was born in jaccobabad city the most warm city of the country. This city is though not very developed but is full of huge such talent like Farhal Ali Qadri. He started naats while he was in 5th grade of his schooling, though he has been practicing earlier. His recites naat in so many local languages of the terrain locally and globally. His naat "Noor wala aaya hai" is the naat that is on the lips of every child in the country. Farhan use to attend different ceremonis and islamic conferences where his naats and kalam is loved and appreciated. His naat albums are sold throughout the country. He not only records his naats but also performs live naats where a lot of people can listen to him live. He has visited number of foreign countries for his naats. People from far and wide love him and the naats he presents. This is encouraging for such young talent around. Farhan has proved himself devoted and motivated in the naat khawani. He keep on working for new projects. All of his naats will soon be available on our website so that people can hear their loved voice without any hurdle. Naatsharif provides high quality naats of farhan ali Qadri in mp3 format for its viewers.
Farhan Ali Qadri Naat MP3 Download
On this page you will find huge collection of latest mp3 naats of Farhan Ali Qadri.
Popular Tags
Farhan Ali Qadri Naat Download Farhan Ali Qadri Naat MP3 Farhan Ali Qadri  Mp3 Naats Download
More Naats By Farhan Ali Qadri