Presenting you the Baad E Saba MP3 Download in the beautiful voice of Asad Raza Attari. Play online or download Baad E Saba Naat in MP3 (Audio) for free. On this page you will also get Baad E Saba Naat Lyrics In Urdu And Hindi.
Asad Raza Attari's Baad E Saba is one of the best audio Naat, which you can download at 320kbps by clicking the download button.
Baad E Saba Naat Lyrics

About Asad Raza Attari
Asad Raza Attari MP3 Naats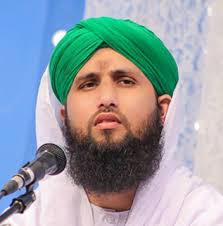 Asad Raza Attari is one of the dominant naat khawan of the 20th century. He is not only the foremost deliverer of naats but also a good reciter of the Quran at the same time. He is currently employed by Dawat-E-Islami. his top trending naat of 2021 is 'Door Ae Dil Rahe Madine Se'. He recorded many naats for Heera Gold YouTube Channel.
Listen online or download the huge collection of latest MP3 naats in the superb vocals of Asad Raza Attari
More Naats By Asad Raza Attari