Presenting you the Dar E Mustafa MP3 Download in the beautiful voice of Aamir Liaquat. Play online or download Dar E Mustafa Naat in MP3 (Audio) for free. On this page you will also get Dar E Mustafa Naat Lyrics In Urdu And Hindi.
Aamir Liaquat's Dar E Mustafa is one of the best audio Naat, which you can download at 320kbps by clicking the download button.
Dar E Mustafa Naat Lyrics
Lyrics will be published Soon!
About Aamir Liaquat
Aamir Liaquat Mp3 Naats Listen online or download this beautiful collection of naat sharif's by Aamir Liaquat
About Aamir Liaquat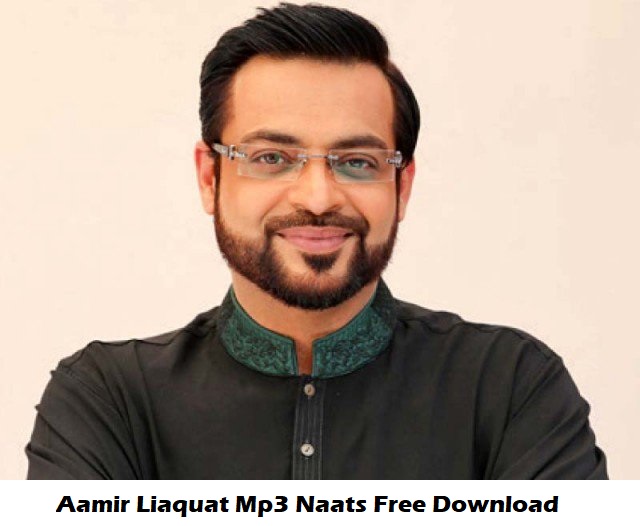 Aamir Liaquat Hussain is a Pakistani television host and politician who has been a member of the National Assembly of Pakistan since August 2018.
Born:
July 5, 1971 (age 48 years), Karachi
Previous office:
Minister of Religious Affairs of Pakistan (2002–2007)
Spouse:
Tuba Anwar (m. 2018), Bushra Aamir
Children:
Ahmed Aamir, Dua Aamir
Albums:
Amman ramazan, Momino Khushiyan Manao, and many more.
Aamir Liaquat Mp3 Naats
Aamir Liaquat Hussain stands among the most listened naat khawans of the time. He has a very charming and multi-dimensional personality. He has worked in the national assembly (The Lower House) of Pakistan in a religious ministry. His TV program "Aalam Online " got fame in a very wide spectrum. He was aired as a host in a number of other live shows including ramzan iftaar shows. He joined the ruling party of the country in 2017 and got success in the election17. He has always been under critic's eye in a number of issues ranging from his personal to professional life. Despite of all the controversies he has been through it is worth mentioning that he always defended his case in the best way. He had been successful with his beautiful hamds, naats and duas. His followers like him and his soothing voice thus back pushing all the defaming theories about him. Here we have compiled a list of all his naats which are liked by everyone. So must listen these naats and hit like if you too like it.
More Naats By Aamir Liaquat