Assubhu Bada MP3 Download
Assubhu Bada MP3 Naat By Allah Hu Allah
Listen online or download this beautiful Naat sharif in the beautiful voice of Allah Hu Allah.
Assubhu Bada is a Naat recited by Allah Hu Allah. Listen this Naat online or download in MP3 format from thenaatsharif.com
Assubhu Bada is one of the best MP3 Naat by Allah Hu Allah.
Allah Ho Allah Mp3 Download By Allah Hu Allah 2023
Reciter: Muhammad Hassan Raza Qadri
Audio: ZDS Studio
Audio mixing: Zain Yaqub
Video & production team: Nasheed Production
Director: Ahsen Siddiqui
Editor: FUB Production
Graphics: SRQ Official
Label: MHRQ Production
Assubhu Bada MP3 Download
To Download Assubhu Bada in MP3 format, please click on the below image.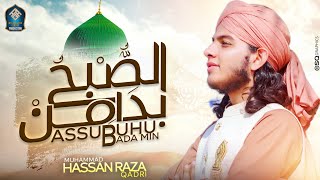 Assubhu Bada Lyrics
Lyrics Not Available
Popular Tags
Assubhu Bada Mp3 Download
Download Assubhu Bada in Mp3
Allah Hu Allah Mp3 Naats
Download Allah Hu Allah Mp3 Naat "Assubhu Bada"