Presenting you the Apne Daman E Shafaat MP3 Download in the beautiful voice of Hafiz Tahir Qadri. Play online or download Apne Daman E Shafaat in MP3 (Audio) for free. On this page you will also get Apne Daman E Shafaat Lyrics In Urdu And Hindi.
Hafiz Tahir Qadri's Apne Daman E Shafaat is one of the best audio , which you can download at 320kbps by clicking the download button.
Apne Daman E Shafaat Lyrics
Lyrics Not Available

About Hafiz Tahir Qadri
Hafiz Tahir Qadri Naats Mp3 Download
Are you looking for Hafiz Tahir Qadri Naats Mp3 Download? On this page, you will get Haifz Tahir Qadri All Naats, Nasheed, Manqabat, and Kalam Audio which you can download at 320kbps for free.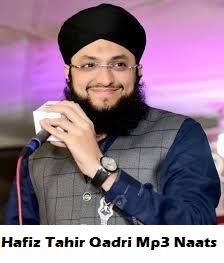 Hafiz Tahir Qadri Naat List
Here is the list of Hafiz Tahir Qadri's best naats which is available on this page.
Dua E Mustafa Hai Hazrat E Umer
Milad Rahy Ga
Amina Bi Ke Pyare Ka Jashn Manao
Meri Baat Ban Gayi Hai Teri Baat Karte Karte
Meri Baat Ban Gayi Hai
Har Haal Me Sarkar Ka Milad Karenge
Main Kabe Ko Dekhunga
Mere Makhdoom E Paak
Mujh Ko Hussain E Pak Bara Hi Pasand Hai
Hussain Jaisa Koi Nahi Hai
Mustafa Ke Dil Ki Rahat Fatima
Mere Farooq E Azam Hain
Ba Haya O Ba Wafa Hazrat E Usman
Hajio Aao Shahenshah Ka Roza Dekho
Hajion Main Naam Likh De
Tauba Qabool Ho
Beshak He Daur E Hazir ilyas Qadri Ka
Mustafa Jaan E Rehmat Pe Lakhon Salam
Ya Illahi Reham Farma Mustafa Ke Waste
Bari Umeed Hai Sarkar
Aao Mere Nabi Ki Shan Suno
Maula Ya Salli Wa Sallim
Chalo Madine Chalte Hain
Ramzan Ke Roze Aye
Mahe Ramzan Aa Gaya
Karam Mangta Hoon
Wo Mera Ali Hai
Sikkah Mere Khuwaja Ka
Jo Siddiq Wala Hai
Bhar Do Jholi Meri
Mera Nabi Mera Eman
Wo Mera Umar Hai
Marhaba Marhaba Jaddal Hussaini Marhaba
Dunya Ka Sab Se Bara Jashn Hai
Ik Main Hi Nahi Un Par
Ho Karam Sarkar
Imam Mola Hassan
Manqabat E Ala Hazrat
Maula Umar
Mera Murshid Mera Aaqa Umar Maula Umar Mola
Aise Mard E Qalandar Hain Hazrat Umar
Sadrul Afazil
Mujhe Hajj Par Bula
Alwada Alwada Mahe Ramzan
Mujh Pe Bhi Chashme Karam
Jab Gumbad E Khizra Pe Woh Pehli Nazar Gayi
Dayar E Mustafa Dekhun
Ramzan Mubarak
Ek Baar To Dikhado Ramzan Mai Madina
Tu Bada Ghareeb Nawaz Hai
Siddiq Hai Pehla
Muhammad Hamare Bari Shan Wale
Sada Gyarween Hum Manate Rahenge
Ya Rabbe Mustafa Tu Mujhe Hajj Pe Bula
As Subhu Bada Min
Apne Daman E Shafaat
Milad Tha Milad Hai Milad Rahy Ga
Zameen Meli Nahi Hoti
Gali Gali Saj Gayi
Muhammad Nabina
Mere Ala Hazrat Se
Milad Rahy Ga
Sab ky Liye Ramzan Ringtone
Unka Mangta Hun Ringtone
Wah Kya Baat Ala Hazrat Ki
Ali ke Lakhte Jigar Ringtone
Hum Faqiron Ko Madine Ringtone
Usman e Ghani Ringtone
Gali Gali Saj Gayi Ringtone
Ya Rabbe Mustafa to Mujhe Hajj Pa Bula Ringtone
Hamare Hain Hussain Ringtone
Mustafa Ke Baad Nabi Koi Nahi Hai
Wallah Wallah Zindagi Ye Nahi Hai Kisi Ke Liye
Main Hoon Hussaini Bachpan Se
Hamare Hain Hussain
Use Farooq Kehte Hain
Usman E Ghani
Hajj Par Bula Maula
Imam Musa Kazim
Sadr Ush Sharia
Main Palestine Hun
Assubuhu Bada
Tajdar E Haram
Almadad Ya Khuda
Aye Sabz Gumbad Wale
Mujhko Ramzan Ka Mahina
Marhaba Ramzan Mehrban
Ik Bar Bulalo Mujh Ko
Jaga Ji Lgane Ki Dunya Nahi Hai
Hum Apne Nabi Pak Se Yun Pyar Karenge
Aise Hote Hain Ali Ky Nokar
Khuwaja Gharib Nawaz
Siddiq Maula Mere
Khuda Ki Azmatain
Unka Mangta Hun
Mustafa Mustafa
Ali ke Lakhte Jigar
Janam Fida e Umer
TAJUSHARIYA
Alwida Mahe Ramzan
Alwida Alwida Mahe Ramzan
Adab Ke Sath By Hafiz Tahir Qadri
Huzoor Aisa Koi Intezam Ho Jaye
Chalo Namaz Parhen
Meri Baat Ban Gayi Hai By Hafiz Tahir Qadri
Dar e Nabi Par By Hafiz Tahir Qadri
Sab k Liye Ramzan – Nasheed
Mujhe Khudaya Muaf karde
Jaa Zindagi Madine Sy
Miraj e Rasool By Hafiz Tahir Qadri
Parhna Qasida Haq Dy Wali Da By Hafiz Tahir Qadri
Mere Khuwaja Piya
Ya Rabb E Mustafa
Tere Naam Ton Waran Jan
Ali Mola Ali Dam Dam By Hafiz Tahir Qadri
Mera Murshid Ali Maula
Aamna ky Laal Ka Milad Karain Gy
Sarkar Ka Milad Hamesha He Sajey Ga
Sahara Chahiye Sarkar
Insha Allah Sary Roze Rakho Ga
About Hafiz Tahir Qadri
Al-Haaj Hafiz Muhammad Tahir Qadri is one of those fortunate few youths who've had their name famous all around the world, although not in just about any common sense. His claim to fame is his fervor for distributing the Deen, and Ishq-E-Rusul صلی اللہ علیہ وسلم Hafiz Tahir Qadri was created on the 9th of January in the town of Karachi. From his youth, he had a burning enthusiasm for reciting the praises of the Plumped for One Hazrat Muhammad (S.A.W). It had been the Islamic Environment in his house, and with the support and aid of his respectable father, he entered the planet of Naatkhuwani. Where he employed to go and read the praises of the Holy Prophet صلی اللہ علیہ وسلم., also great credit visited a Masjid in his region, Noor Masjid. His Naatkhuwani first created a professional state in the entire year 2,000, when he launched his first ever recording, 'ALLAHU PUKAARAY JAA' with an area organization Faizan-E-Ashraf. A few of the verses read for the reason that the album is extremely well-known today, like the title track Allahu Pukaaray Jaa or the Punjabi one Main Kinnu Kinnu Dassan, even though the album mightn't have now been popular. Out of those, the very first movie recording was Taibah Ki Aarzu. Next, all except Islam Zindahbaad have now been on audio and video equally, with Islam Zindahbaad being on audio only. He's also appeared on Mix Naatkhuwan Albums containing unique monitors by various Naatkhuwans, like the album released for Muharram by Heera Stereo, 'YA SHAHEED-E-KARBALA', or the album released by Meem Journey and Genius Records 'AASAR-E-QAYAAMAT', containing songs about death and the hereafter. Hafiz Tahir Qadri doesn't use his Naatkhuwani as a source to make money, and the evidence of that's his business, Alhamdulillah working successfully underneath the name of 'TAHIR QADRI ARABI ABAAYAHS' in Karachi. Hafiz Tahir Qadri's preferred colors are black and blue. His preferred dishes are Biryani and Rice. Alhamdulillah he's sailed to India, South Africa, and Mauritius for the benefit of Mahafil-E-Naat. Insha Allah, he plans to go to the U.K. Quickly. He was married in Ramzaan, September 2007 in front of the grave of the Holy Prophet صلی اللہ علیہ وسلم in Masjidun Nabvi صلی اللہ علیہ وسلم in Madinatun Noor in Saudia Arabia. We hope that his future years be accurate Muslims, intent on spreading the message of Islam to every inch of sea and land in the planet.
More Naats By Hafiz Tahir Qadri