Alif Ba Ta MP3 Download
Alif Ba Ta MP3 Poem By Beabeo
Listen online or download this beautiful Poem sharif in the beautiful voice of Beabeo.
Alif Ba Ta is a Poem recited by Beabeo. Listen this Poem online or download in MP3 format from thenaatsharif.com
Alif Ba Ta is one of the best MP3 Poem by Beabeo.
Alif Ba Ta MP3 Download
To Download Alif Ba Ta in MP3 format, please click on the below image.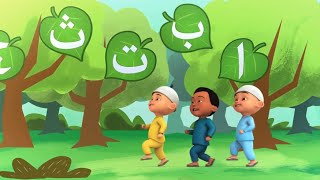 Alif Ba Ta Lyrics
Lyrics Not Available
Popular Tags
Alif Ba Ta Mp3 Download
Download Alif Ba Ta in Mp3
Beabeo Mp3 Poems
Download Beabeo Mp3 Poem "Alif Ba Ta"